Blog Home
​How to Care for Your Stainless-Steel Appliances

Stainless steel appliances look great and blend with most decors. Here at River House in Wilmington, Delaware, our luxury apartment homes will feature best-in-class features including stainless steel appliances, ceramic tile bathrooms, hardwood floors, and more. Keep your appliances looking pristine and free of marks from grease, fingerprints and water drops by following these guidelines.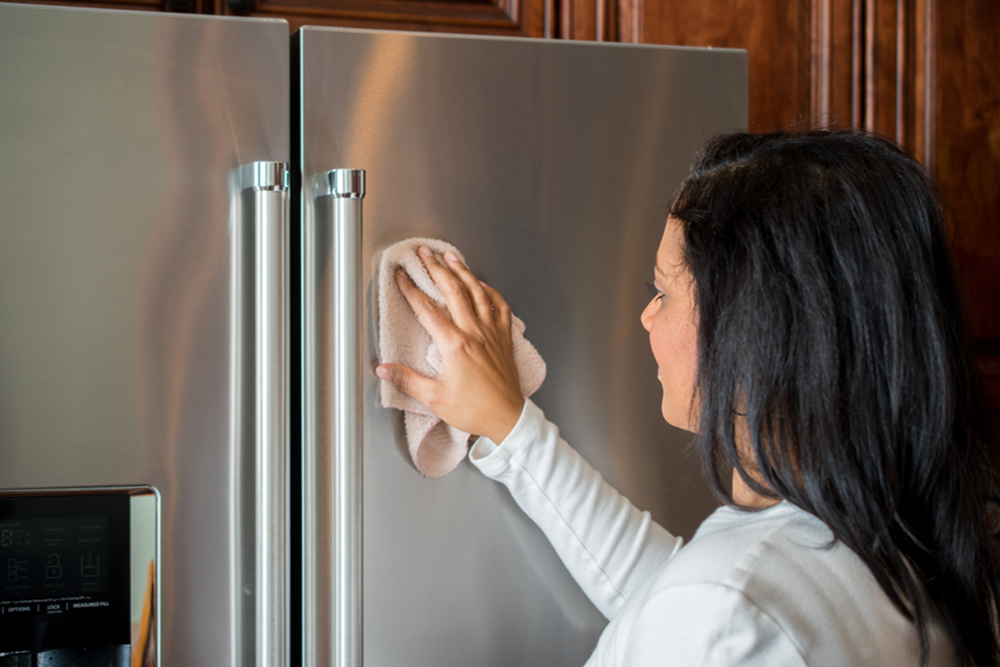 Wipe in the Direction of The Grain

When cleaning stainless steel appliances, the main goal is to do it without damaging the surface or leaving unsightly streaks on it. Find the direction of the grain by looking for little horizontal or vertical lines in the stainless steel. If the stainless-steel grain is horizontal, wipe from left to right. If the grain is vertical, wipe in a downward direction.

Use a Designated Stainless-Steel Cleaner
Avoid using any harsh chemicals or multi-purpose cleaners that contain bleach or ammonia on your stainless-steel appliances, as these can cause scratches and damage to the appliance. Instead, use a
designated stainless steel cleaner
, which is formulated to dissolve grease without scratching. Many also leave behind a protective coating to help deter future fingerprints.
Wipe With Microfiber Cloth
After cleaning your appliances, avoid allowing them to air dry, which can lead to streaks. Instead, buff them dry with a clean microfiber cloth, which lift and trap dirt and grease and do a better job zapping streaks more quickly than plain cloths or sponges do. Apply a little extra elbow grease when you come to any oily smears or stubborn fingerprints. Steel brushes and steel wool pads should not be used since they can scratch the surface of your appliance.
Come Home To River House Apartments!
River House apartments in Wilmington will be the newest luxury riverfront apartments in town. Our waterfront apartments will offer world-class views and best-in-class features including stainless steel appliances, ceramic tile bathrooms, hardwood floors, and more. Our community will boast all the best amenities including 24/7 Fitness Center, Resident Lounge, Business Center, Pet-Washing station, Rooftop Deck, Outdoor Fire Pit, and so much more! All of this in a location that puts everything Downtown Wilmington and the Christina Riverfront have to offer in walking distance including dining, shopping, entertainment venues and more! Submit your contact information to receive construction updates, availability and wait list information, events and more.